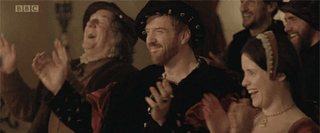 The Israeli Knesset on Wednesday approved a law that gives the interior ministry the authority to revoke permanent residence permits from Palestinians in Jerusalem on the grounds of a "breach of allegiance."
The amendment to the "Entry into Israel Law 1952" will also nullify the Israeli Supreme Court's ability to rule against any such decision made by the interior ministry.
According to the Knesset's official website, Israeli MKs proposed the law after the Supreme Court in September overturned the ministry's decision to revoke the permanent residence permits of four Jerusalemite Palestinians – three elected parliamentarians from Hamas, and a former minister.
Criticising the amendment, MK Dov Boris Khenin of the Joint List party said that "this is bad and dangerous legislation… Israel's decision to annex East Jerusalem contradicts international law. The residents of East Jerusalem live there not because they chose to be Israelis but because it is their home."
He said the law wants to impose an obligation of allegiance on people who do not have any loyalty to Israel.
The law does not elaborate on what a "breach of allegiance" might entail.
MK Jamal Zahalka of the Balad part said: "You [Israelis] entered East Jerusalem and you have to leave it. This law is a crime. The real law should be the entry of the police and the Israeli authorities into East Jerusalem, and in order to enter there, you will need a passport and visas."
Since 1967, there has been a campaign to empty East Jerusalem of its Palestinian residents
– MK Issawi Frej 
Almost 300,000 Palestinians in East Jerusalem hold permanent residence permits issued by the Israeli Ministry of Interior, and the "Entry into Israel Law" is the primary law that regulates IDs, birth and death certificates, marriage registration and issues travel documents.
Palestinians living in the West Bank and Gaza Strip hold residency permits and legal documents issued by the Palestinian Authority.
Issuing documents by the PA is done through coordination with Israel, according to the Oslo Accords of 1993. Israel controls the border terminals and has the final say over who is allowed to get a residency permit from the Palestinian Authority.
Israel's demographic attempts to change Jerusalem date back to 1967, when it occupied and annexed East Jerusalem, combining the large Palestinian population there with West Jerusalem's Jewish population.
MK Issawi Frej said: "Since 1967, there has been a campaign to empty East Jerusalem of its Palestinian residents."
"[There have been] 30 amendments since the enactment of the Entry into Israel law [in 1952] and every amendment is aimed at removing more Arabs from East Jerusalem."
Although few Palestinians in Jerusalem have taken or been allowed Israeli citizenship, and almost none vote in municipal elections, Israel fears their growing numerical weight in the city, where they comprise nearly 40 percent of the city's total population.
Since 1967, Israel has revoked the residency permits of more than 14,000 Palestinians, forcing them to leave Jerusalem.