"I took over at the end of the Vietnam War. I was in control, right? Big general in charge. So I say, 'Cut off the shipment of weapons.' So I tell the Pentagon, 'Cut off the shipment of weapons.' I got a phone call from Henry Kissinger saying, 'The weapons are going to continue at the wartime rate.' -General Truffey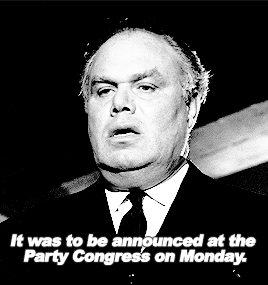 Netanyahu and his favorite Arab sidekick Saudi Crown Prince Mohammed bin Salman are in the driver's seat. So much for "America First."
2 May, 2018
Developments with respect to the JCPOA are consistent with those in the other major theater where US policy, led by Israel and Saudi Arabia, clashes with Iran: a stepped-up war in Syria. According to the Israeli site DEBKAfile, during his April 29 visit to Israel – the day before Netanyahu's presentation – newly minted US Secretary of State Mike Pompeo met with the Israeli prime minister and gave him a thumbs-up for military action.
Syria is viewed mainly as a chessboard piece in a larger game: Irania delenda est.. Israeli Defense Minister Avigdor Lieberman has said "the Iranian regime is in its final days and will soon collapse."
The Russians, in particular, have painful experience with Washington regarding matters they thought were settled, only to see the western side contemptuously discard any commitments: NATO expansion (after a promise not to expand eastward "by one inch"), US withdrawal from the Anti-Ballistic Missile (ABM) treaty (reportedly at the urging of John Bolton, now back in power as Trump's National Security Adviser), UN Security Council (UNSC) Resolution 1244 regarding Kosovo's status as an autonomous province of Serbia (until Washington and Brussels insisted on independence), UNSC approval for a limited "humanitarian mission" in Benghazi in 2011 (until NATO opted for an unlimited kill-Ghaddafi mission), or the various agreements on Ukraine (the February 2014 power-sharing deal between President Viktor Yanukovych and the "Maidan" leaders that didn't even last one day, the Minsk I and II agreements that were never fully implemented), and so forth.
The pieces are falling into place for a repeat of 2003, with the "q" in Iraq changed into an "n" for Iran.  A number of Washington big shots, including many with influence with Trump, are supporters of the terrorist Islamic-Marxist – and of course Saudi-funded – "People's Mujahedin" (Mojahedin-e Khalq; MEK).
Despite no discernible domestic support in Iran, MEK is being groomed as the core of a replacement "democratic" regime to be installed at the appropriate time, a kind of collective equivalent of Ahmed Chalabi who was "parachuted" into Iraq as Washington's satrap in 2003.
The fate of the Iran nuclear deal and the course of the war in Syria are two sides of the same coin. The questions of whether or not Iran did have a military nuclear program, or lied about it, or is capable of restarting one are today as irrelevant as whether or not Saddam Hussein really had "weapons of mass destruction" (WMDs) in 2002. Claims of Iran's having violated the JCPOA are significant mainly as props for what comes next.
WMDs or no WMDs, the current Washington administration – that includes some of the very same people who served in the George W. Bush administration – has decided on regime change in Iran the way they had earlier decided on regime change in Iraq. If that can be done via political and economic means, they're happy to go that route. It military force is needed, that's on the table too.